April 18, 2005 photos
I'm still having fun with the Murrini pickup vessels. Yesterday I made another small bowl, a larger bowl using solid white color for the center, and a tall vase with a wide, flat lip. This latter piece was inspired by the Sunday paper which claimed this shape was the "new in thing". Finaaly, a picture of the murrini I've been using lately.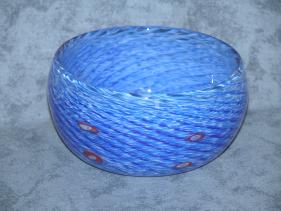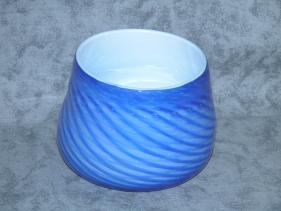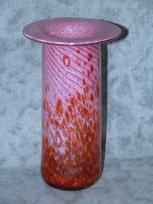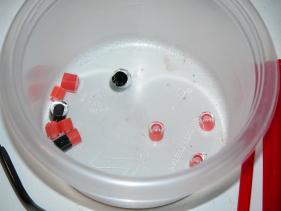 April 11, 2005 photos
These pictures show glass blown on April 1 and April 10, 2005. Lately, I've been playing with murrini pickups. In this case, the murrini come from larger canes with interesting centers, cut in 1/4" pieces and laid flat for pickup.

April 10 glass: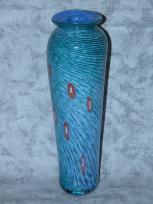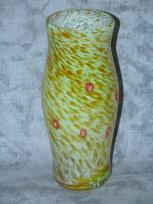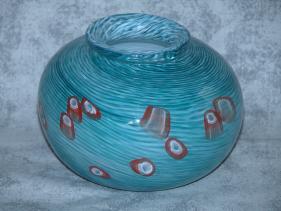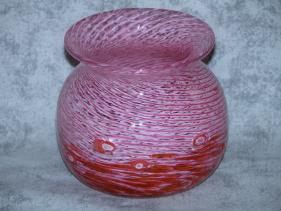 April 1 glass: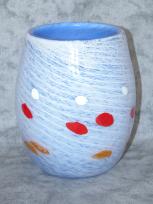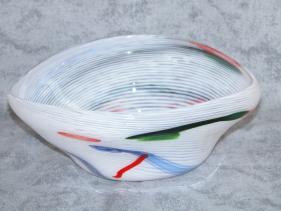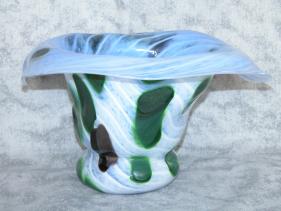 March 29, 2005 photos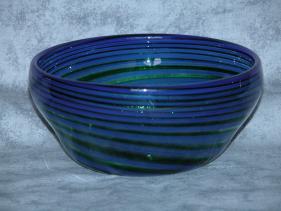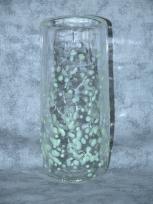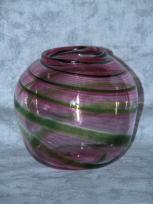 March 21, 2005 photos
While I've been busy blowing glass about once a week since New Years, our house has been in an uproar with renovations and painting. Consequently, I haven't been able to take pictures until today.